Hello Sunshine! It is a glorious afternoon.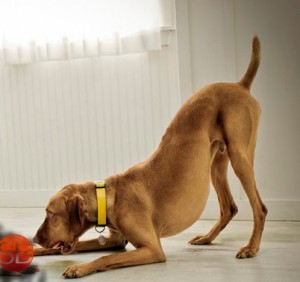 It's time for a time out to tune in and refresh with Downward Dog. This guy above is great at it, but it can be tricky for us humans. The video below will help you with some basic technique and common pitfalls for this very popular exercise.
Take the next 2+ minutes to move like you were designed; like a creature, a cat, or more precisely a dog right now!
Don't allow stress wind you up. Drop in for a few deep breaths for your physical and mental needs.
The body refresher is below!
Any questions, concerns, or input? Please leave your comment below or contact us: customerservice@slobody.com