Class Schedule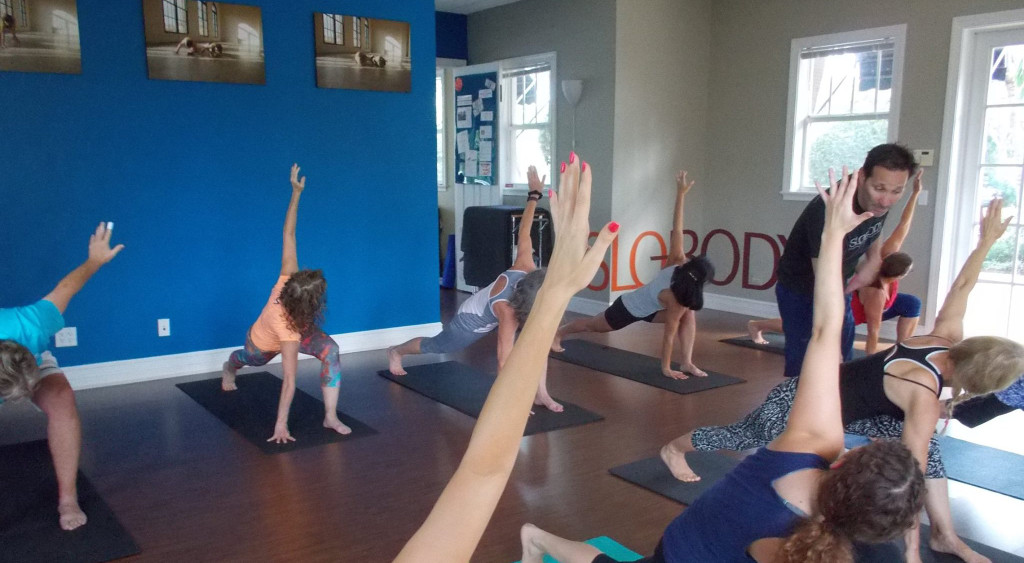 Sunday
Day of Rest
Monday
8:15 am sloBURN
9:30 am sloBURN
6:15 pm sloBURN
Tuesday
6:00 am sloBURN
8:15 am sloSTRETCH
9:30 am sloFIT
6:15 pm sloBURN 

Wednesday
8:15 am sloBURN
9:30 am sloBURN
6:15 pm sloBURN 

Thursday
6:00 am sloBURN
8:15 am sloSTRETCH
9:30 am sloFIT
6:15 pm sloBURN
Friday
8:15 am sloCORE
9:30 am sloBURN
Saturday
8:30 am sloBURN
CLASS DESCRIPTIONS

sloSTRETCH |
Develop your fundamentals: breath, balance, and alignment.
ALL LEVELS
will benefit from this class, although it is perfect for novices and those with limitations.
sloBURN | An invigorating series of yoga postures that strengthens and tones while increasing flexibility.
sloCORE | Sculpt your abs and firm up your middle, and strengthen your low back! A  thorough warm up followed by targeted core work and lengthening yoga postures.
sloFIT | A three-part class: warm up, timed whole-body conditioning intervals, and a yoga based cool down.

Yoga for Fitness and Health
Five SAFE yoga exercises that leave you feeling strong, flexible & stress free.